Water Tanks
Water tanks have been distributed in densely populated areas to ensure washing ..
Masks and IEC materials
Face masks & IEC Materials distributed in all four regions of the country ...
Sanitizer distribution
Sanitizer has been distributed in all government ministries and in all the four regions of Eswatini...
Awareness campaigns
Campaigns on COVID-19 Awareness and prevention measures has been made...
Road blocks/ screening
Our volunteers continued to collaborate with Eswatini Police Service in roadblocks where …
Phepha Application
Disaster Alert mobile Platform that provides Disaster Preparedness Information,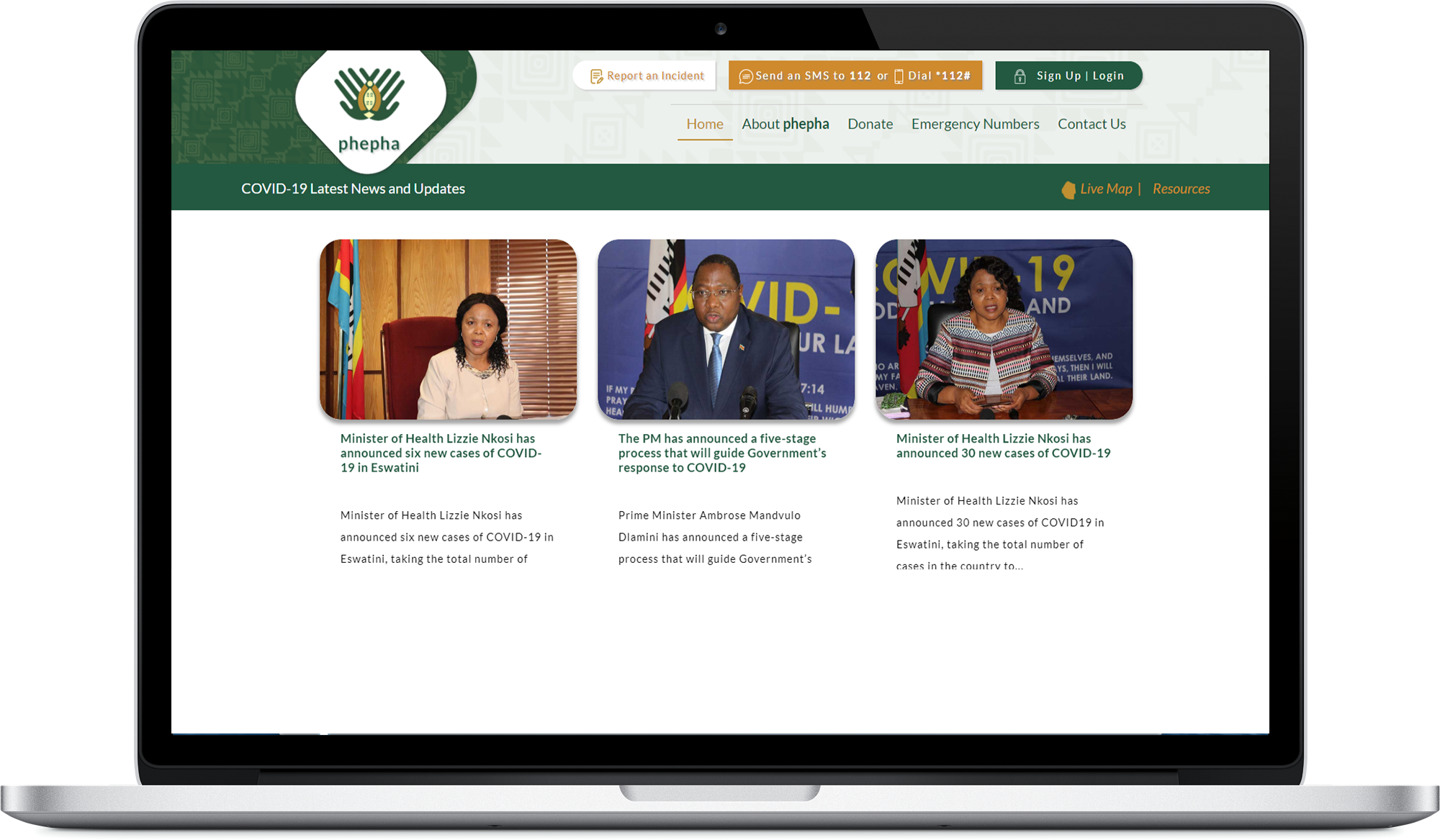 We realize the importance of knowing something
before if happens and as such.