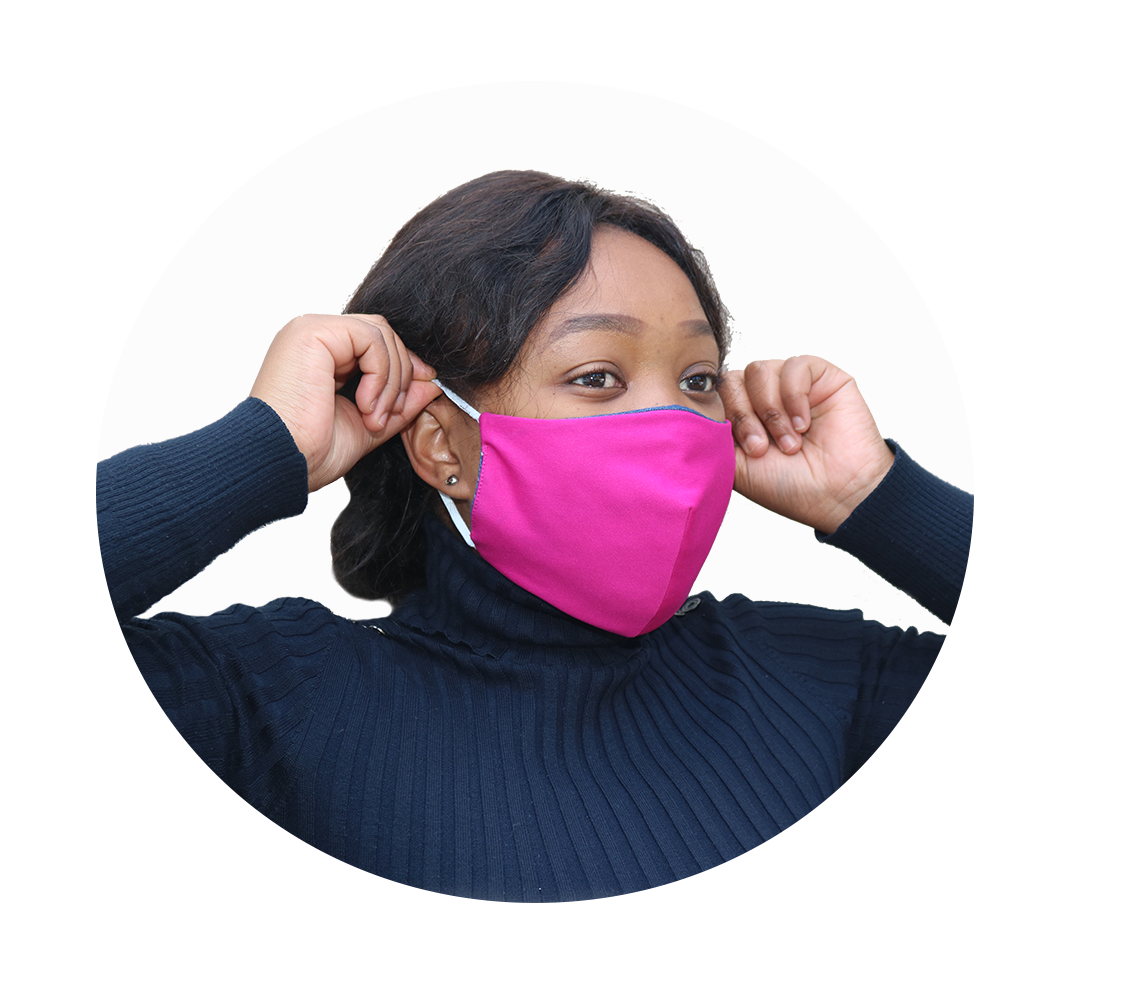 Protect yourself and others from the spread COVID-19
To protect yourself and others from coronavirus (COVID-19), think about how the virus is spread. Coronavirus is spread through sneeze and cough droplets.
Infection occurs directly or indirectly (on hands, objects, surfaces).
COVID-19
Coronavirus (COVID-19) is an infectious disease caused by a newly discovered coronavirus called SARS-CoV-2.
Initially cases were discovered in Wuhan, China. The virus has spread to over 100 countries including Eswatini.
The main symptoms of the virus
1
Fever

2
Dry cough

3
Shortness of Breath
4
Muscle pain
How to prevent the spread of Coronavirus (COVID-19)?
Wash your hands often with soap and running water for at least 20 seconds.
If running water is unavailable, use an alcohol based hand sanitizer.
Clean and disinfect frequently touched surfaces and objects.
Maintain a social distance of at least 1 metre.
Stay home and travel only when necessary.
Cover your mouth and nose with a mask when around others.






Who is at Risk?
---
Recent history of travel, Elderly, People with compromised immunity such as Hypertension, Diabetes,Cardiovascular diseases and Cancer.


How is it transmited?
---
The spread is mainly via respiratory droplets that are produced when an infected person coughs or sneezes.


How to use a mask?
---
Ensure the mask covers the nose and mouth, avoid altering the position of the mask once placed on your face, and do not share your mask with anyone.

COVID-19 STATISTICS IN ESWATINI
---
408031
Total test conducted
---